6 tags
#Hennighthour
It's a Sunday evening 8pm nothing on the TV but who have a million and one Hen Night & wedding ideas going through your head. You need #Hennighthour hosted by @funkyhen, you will find Hen Night hour on twitter www.twitter.com/funkyhen. Hens, brides and suppliers all come together to network and help each other out with any questions they have. More often or not you will find out about...
3 tags
Funky Weekends For A Funky Hen
Got your funky Hen Night accessories well you need a funky weekend to take them to and who better than http://www.funky-weekends.co.uk to get you that weekend. Funky weekends offer a whole range of packages and have just teamed up with funkyhen to offer great accessory discounts. They have a whole range of locations to choose from Brighton to Leeds (our fave). So what are you waiting for get your...
5 tags
Hen Night Accessories On Your Mobile
Now the summer seems to have arrived you don't need to be stuck indoors buying your Hen Night accessories. You could be outside a coffee shop or even better a pub with your friends choosing them together. All you will need to complete such an exercise is a mobile phone or a tablet and a mobile enabled Hen Night web site like funkyhen.com. If you find a mobile enabled hen do web site it will...
4 tags
Faster Postage To Ireland Now
We know how frustrating it is for our Irish customers you are only few miles across a tiny strip of water but it seems it can take forever to get deliveries from the UK. Not any more to help you get you Hen Night Accessories quicker we have now got a European express delivery service available meaning you could get your Hen Do goodies within 2 days of ordering.
Cheaper Hen Night Sashes Now!
Well as the summer approaches girls I'm sure more than a few of us will be going on a Hen Night or two. However is it me or is it that these Hen Nights always seem to happen when money is not at its most free flowing perhaps just as your about to pay for your summer holiday? At funkyhen we have now got the answer well OK maybe not the whole answer but something to help your pockets out shall we...
Snow Discount
It's snowing so what stay in and shop online for your Hen Party and save 15% with funkyhen all you have to do is use the code SNOW at checkout to save 15%. SNOW will give you discount off all our Hen Night accessories. Including all of our new arrivals this week including our iron on transfers. So stay in out of the wind and snow and keep warm in front of funkyhen.
Hen Do New Arrival Focus
Over the last few days and over the next few days the funkyhen warehouse team have been busy taking delivery of lots of new hen night accessories. So during the coming weeks we will be telling all about them one by one on our blog. Today's see's the spotlight turn on one of our favourite hen do new arrivals the short straw dare game. You guessed it, it's a game made up of Willy straws, pink ones...
Hen Night Review Round Up
Hen Party Accessory:- Bride to be glasses Marks out of 10 given by the customer:- 10 Comments about the Hen Night Accessory:- Fab item!! Great price Comments about our service:- Quick, efficient service! The items were at my doorstep the day after ordering! Their will be one very happy bride to be in May when we go to Newcastle!! x Got a Hen Do coming up then keep an eye on our new items page...
Sundays Saving 3rd March
Well we have got a double whammy of Hen Night savings on Sunday the 3rd of March. Not only will it be a usual day packed of Hen Party bargains with sale Sunday. Happy hour will be running from 10am to 11pm all you need to do is enter the code HAPPY at checkout to save 15% on all products. Plus with free delivery on all orders over £20 it really is a day of bargains all round.
6 tags
Hen Night Sunday Sale & Discount Codes
If you are planning a Hen Night on a budget and are looking for those Hen Party accessories for as cheap as possible. Have you tried visiting funkyhen.com on a Sunday? Sundays see the Hen Do accessories site host its one day Sunday sale event. Adding a number of extra items to its sales section for Sundays  only so you have guessed it come Monday morning they are no longer on sale. What's even...
Hen Party Destinations for 2013
Going away for a weekend or longer is fast becoming the most popular way to celebrate a hen party. Indeed, what better way to say goodbye to girlhood than with a city break or a beach holiday with the girls? Here is a pick of the best places to head to in 2013. Prague This city has become infamous as one of the most popular destinations for stag and hen dos and with good reason. It offers an...
Review Roundup
Item. Dick Head Hoopla Game Marks out of 10. 9 What was said about the product? Hilarious! Bound to be a good ice breaker after a few drinks. What was said about our service? Good range of products and very quickly delivered.
Snow Saturday Hen Do Discounts
Stuck in because of the snow looking forward to that summer Hen Weekend why not take advantage of snow Saturday over at www.funkyhen.com. Just use the code SNOW on Saturday the 19th of January to save 15% off Hen Night Accessories. Choose from all the classics from willy straws to sashes.
Ssssh Hen Do Discounts On Pinterest
Please do not tell all your friends, well go on then if you must. But to some of our pins on pinterest we are now adding discount codes. Sometimes it may be 5% sometimes 10% others times 15%. But you must be following us on pinterest to take advantage of these discount codes. But remember not every pin will carry a discount code so you will have to hunt around our pictures and comments. So happy...
Review Roundup
Item. Pink Bride To Be Sash Marks out of 10. 10 What was said about the product. Exactly as I wanted What was said about our service. On time, as described…what more could I want?! Watch this space for more reviews from funkyhen customers.
Happy Hen Night New Year
Just a quick note from the team at funkyhen to wish you all a happy new year for 2013. Keep watching out for us on Facebook not just for your discount code for being a like. But also for all the great new things we will be adding to our Hen Nite range in 2013. We have got some great treats in store for you in our games and novelties section. Until next year enjoy the fireworks.
A Girly New Years Eve Giggle
Going out with the girls this New Year's Eve or even having a girl's night in watching the fun from the box. We at funkyhen wish you all a happy new year. But boy do we have the thing for you and the girls no matter where the party is at. Until New Year's Eve our penis piñata will be only £11.69. Plus loads of our other girly goodies are on promotion to, to stuff your piñata with.
Review Roundup
Item. Hard Boiled Willy Shaped Sweets Marks out of 10. 10 What was said about the product. Great, bought for a secret Santa gift. What was said about our service. Excellent. Parcel received the day after I ordered. We hope to bring more of our customer reviews from our website in the new year.
It's Cold Out Have A Hen Night At Home
Not only do we at funkyhen think it is far too cold to venture outside for a Hen Night well you must admit -6 it is!. We also think it's getting rather expensive so for those on a tight budget looking for a cheap Hen Night have you thought about a Hen Party at home? They can be great fun you can book your own entertainment from naked butlers to cupcake classes. Or you can buy your own fun and...
4 tags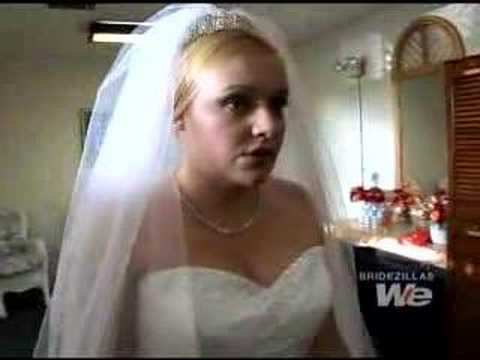 One Day Only Tutu Bargin
Today is Tutu Tuesday on www.funkyhen.com as normal we have discounted tutus all round. But today we have extra discount on our Sailor Girl tutu for this Tuesday only and the discount ends today at 11pm. With its elasticated waist this Sailor Girl tutu will fit most adults and is great for Hen Nights and Christmas fancy dress. How much you ask for today only our Sailor Girl tutu is just £6.99.
Secret Santa Gift Time
                                                          Secret Santa is on his way to a works party near you. Yes that's right folks Xmas party season has reached us all once again. Now you have to find that cheeky little gift for under a £5 for that work associate that you really know nothing about or really don't like. Well it is secret Santa so why not go for the cheeky, funny or even...
Wear It Pink Day
The 26th of October will see wear it pink day 2012 in aid of breast cancer. The main events taking place on the day are wear it pink at work/school and wear it pink girl's night in. Of course it's all about having fun and wearing something fun & pink to raise money for breast cancer. At funkyhen we have plenty of things fun and pink for you to wear including boas and tutus or even a...
Personalised Sashes Not Just For Hen Nights
Personalised sashes are a great way to dress up for a hen party with a message for the bride to be. Which can be as rude or as clean as you want. Personalised sashes are also great for birthdays as you can name the birthday girl on the sash and give her age away to. You could even pay her a compliment like " yes she really is 40 ". Personalised sashes also make great PR items for small...
Foodie Friday
This Friday will see the launch of a brand new Hen Night promotion which will run every Friday for the next few weeks. Foodie Friday will run on www.funkyhen.com offering lots of yummy Hen Party treats for you all. Inluding boob chocolates to willy baking tins. So why not pop along this Friday for some foodie fun on funkyhen.
The Hen Night Sale Begins
Today Hen Night Sale Sunday started at www.funkyhen.com and it will be returning every Sunday for the next few weeks. Every Sunday we will be adding extra Hen Do accessories to our sales page for Sunday only. So come on take a look and grab a Hen Party bargin.
Olympic Police Run Out Of Cars
Met Police officers in London have run out of cars and vans to police the Olympics in the capiatl city. Not all is lost as www.funkyhen.com has come to the rescue with flashing blue light police hats. Officers can dash through the streets of London responding to calls clearly seen by fellow pedestrians. Of course please note this story is a complete lie and is not true at all. The met and fellow...
5 tags
Need Quick Hen Night Next Day Delivery
Left it late to get your Hen Night accessories for that all important Hen Party. Well that's not a problem with www.funkyhen.com order before 3pm for next day delivery. So come on, why wait click away and choose from range of 100's of Hen Do accessories with next day delivery.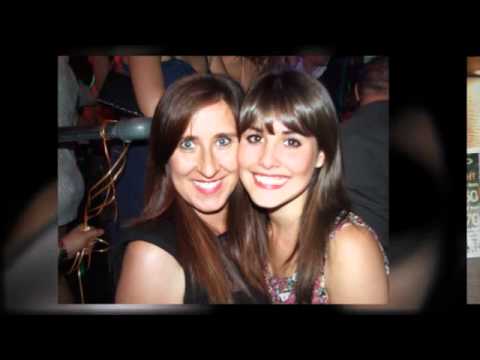 6 tags
Tell Us Your Man Chore List To Win
Not everyman go's on a stag night when his wife or girlfriend pops off on a Hen Weekend. Leaving only one or more things for him to do, man chores. Man chores are a name given not only to DIY tasks but also to general housekeeping type tasks. Will you be leaving your man a list of man chores to do while away on a Hen Do.? Well if so it's your chance to win a "How well do you know the bride "game...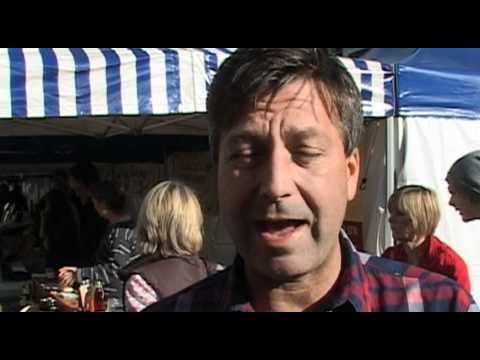 Hen Night Discount Codes
Pay day discount day is back on funkyhen to help you make those pay day pennies go further. Because there is nothing worse to see your bank account dwindle when buying things that help you have a good time. Yes we do count Hen Do accessories as one of these things. So on April the 30th all you have to do is enter the Hen Night discount code PAYDAY15 at checkout to save 15% off your party...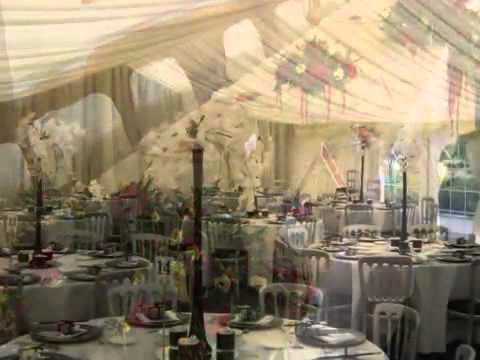 A Guide to Europe by Drinks
If you are touring Europe and want to appreciate the culture and the people and to understand a country, then have a drink in a local bar.                             Rome When holidaying in Rome do as the Romans do. But despite being the centre of white-wine production, with Frascati being the most famous of the wine-producing hill towns that surround the city, a Roman drinks grappa. Grappa is...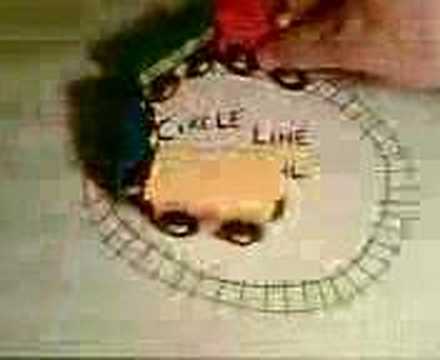 New Product Of The Week
Our new product of the week is the Hen Night Drinking Mug With Bell. It's the ideal drinking accessory for the Hen or Bride that enjoys a longer drink. Of course it could always be followed with a chaser. The pink bell allows you to attract the attention of bar staff and other customers. Giving the Bride To Be and Hens the opportunity to stand out from the crowd. ...
tumblrbot asked: ROBOTS OR DINOSAURS?
Hen Night Willy Straws
                        Hen Night Willy straws are a great way to raise a giggle at a hen do or girls night out. You could look for willy straws on ebay but some hen night retailers have had these listings removed by ebay. As ebay say they are offensive or is that ebay have no sense of humour. Most willy straws are about the length of a standard drinking straw but have a willy end to them. Our...
A Poultry Party?
                                In the past few years in has become the norm for the Bride To Be to have 2 Hen Nights. Often this would involve an overseas weekend and a Hen Party closer to home for those that could not make it overseas. But just a minute this tradition leaves some very key people out, yes the BTB's male friends. Have you not thought they may want to join in the fun? But a...
Hen Party Goody Bags
                                 Party bags aren't just for kid's parties, they're great fun for hen nights too! They can be stuffed full of accessories, novelties and games that will make it a memorable night. Here is a selection of our favourite items for the perfect goodie bag: Pink Hen Night Gift Bag Hen Party Shot Glass Hen Night Willy Balloon Hen Night Willy Straw Hen Night Dare...
The Changing Face Of The 21st Cent Hen Do
                                    As someone who organises hen weekends in Spain and, being of a certain vintage (but by no means old thank you very much), I've seen my fair share of hen do's over the years. From my base in Spain's Lloret de Mar I've seen and organised it all, from rampaging groups of girls who are not happy until they have a cocktail in their hands and are dancing on...
So You Got A Hen Night To Organise
                               So you've been given the task of planning thehen party. It's the bride's 'last night of freedom' so you've got to make it a good one packed with fun and games. Everyone is looking at you to make sure it all goes without a hitch. So now the pressure is on how and where to start? Firstly speak to the bride to be find out who she wants...